Administration and Faculty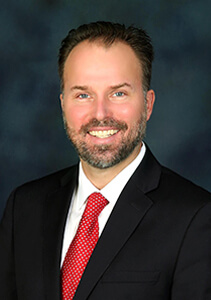 Vice President of the Board
Mrs. Nancy Amara – Principal
Mr. Chuck Minear – Assistant Principal
Mrs. Kathy Evans – Assistant Principal
Jose Vasquez – Secondary School Dean
Teacher on Leadership Team
Academics – Janet Aasness
Career & Technical Education –  Georgia Grissom and Nabawia Elsoudani
English as a Second Language – Christine Oliviera
Health & Safety, Home Economics and Older Adults - Diane Jhun, Carolyn Cervantes, and Todd Tabon
Parent Education – Nancy Hom
Parent Leadership Academy & Conference - Diane Jhum
El Civics- Daniel Lipton
Career Technical Education Center Faculty
Multiple Subjects with BCLAD Authorization Teaching Credential, California Department of Education (BA, Communications, BA, Spanish – Language & Literature) (Bachelor & Masters – Cal State Dominguez, Credential – San Diego State)
LVN, Designated Subjects Vocational Education Teaching Credential, California Department of Education (AA – Rio Hondo)
Designated Subjects Vocational Education Teaching Credential, California Department of Education
Designated Subjects Vocational Education Teaching Credential, California Department of Education
Career Technical Education Teaching Credential, California Department of Education
Designated Subjects Vocational Education Teaching Credential, California Department of Education (BA, Accounting, MBA)
(Bachelors – Cal State Fullerton, Masters – Webster University)
Designated Subjects Vocational Education Teaching Credential, California Department of Education (AA, Arts) (BA – Los Angeles Trade-Tech College LATTC)
Designated Subjects Vocational Education Teaching Credential, California Department of Education (BS, Computer Science – University of Westminster)
Career Technical Education Teaching Credential, Department of Education (AA Cosmetology, BS Marketing) (AA – Cerritos College, BS – CSU Fullerton)
Professional Expert (BS – West Negros College)
Designated Subjects Vocational Education Teaching Credential, California Department of Education (AA, Political Science)
(AA – Compton College)
Designated Subjects Vocational Education Teaching Credential, California Department of Education (BA, Studio Art/Digital Art, MFA, Film & Video) (BA – UC Irvine, MS – California Institute of the Arts)
Single Subject Teaching Credential - Authorization: Computer Concepts Applications, Foreign Language: Korean, Introductory Mathematics, Department of Education (BS Computer Science, MA) (BS – CSULA, MA – CSULB)
Professional Expert, Approved California Training Provider, California Tax Education Council (MBA) (Texas A&M University Commerce)
Designated Subjects Vocational Education Teaching Credential, California Department of Education (BS, Pharmacy) (University of SantoTomas – Philippines)
Designated Subjects Vocational Education Teaching Credential, California Department of Education
Designated Subjects Career Technical Education Teaching Credential, California Department of Education
Designated Subjects Vocational Education Teaching Credential, California Department of Education
LVN, Preliminary Designated Subjects Career Technical Education Teaching Credential, California Department of Education (North Orange County ROP)
ESL Department Instructors
Christine Oliviera – has a Designated Subjects Credential and an MA in TESL from CSULB. Before coming to ABC Adult School in 2002, she taught in Rio de Janeiro, Brazil, and at CSU Fullerton's American Language Program. She really enjoys teaching at the Advanced level because she always learns a lot from her students.
Jean Rose – has taught ESL at ABC Adult School for 32 years and has trained teachers throughout the state with the ESL Institute. She has a M. Ed and an MA in Linguistics. Jean has served as a resource instructor at ABC, helping the teachers meet the many and varied needs of their adult students. Her favorite class to teach is Current Events. She has been teaching Daily News and Weekly News classes for many years.
David Saavedra – has a BA in Philosophy from Cal State Fullerton, a teaching credential, and a graduate TESOL Certificate from CSULB. He has taught at ABC Adult School for 11 years. He loves teaching because he feels that he learns just as much from the students as they do from him. He particularly enjoys teaching grammar skills classes.
Parent Education Department Instructors
Jill Cohen-Doron – participated as a parent in the program with her 2 children over a span of 8 years. She enjoyed it so much she went back and earned her Parent Education Teaching credential from Cal State Long Beach, where she had also earned her Liberal Arts Degree. She feels strongly that the Parent Education program provides a positive experience for both parent and child.
Nancy Cham – received an M.A. in Library Science from SUNY in Albany. She has 33 years experience as a Parent Education Instructor at ABC Adult School. Languages spoken: English, Mandarin, Tagalog.
Nancy Hom – has been involved in the Parent Education Program at ABC Adult School since 1986. She attended the program for nine years as a parent. Believing strongly that parents, as well as children, gain so much from the program, she has been a Parent Education teacher since 1994. She teaches classes for parents with siblings and also for parents with pre-kindergarten children. She received her Bachelor's degree from UCLA and her Teaching Credential from CSU Northridge.
Megan Suarez – began her career teaching elementary education in Arizona after receiving her BA in Education from Arizona State University. After 7 years in the classroom and the birth of twins… Mrs Suarez began participating as a parent in the program with her twins when they were only 6 months old! She has enjoyed the welcoming community this program provides and the wonderful relationships she has gained and learned from. Mrs. Suarez feels extremely honored to now be a part of such an important time in many children's lives as she shares her love of learning!